Crewed Catamaran Charter Thailand
Catamarans are a great combination choice for Thailand and the offer of crewed catamarans is quite wide. Most catamarans are based in Phuket for the main winter season.
It is quite important to get reliable information from your broker. We have inspected a number of Thai crewed catamarans and have local contacts to verify a charter yacht if necessary. The Thai market is quite attractive as an emerging charter location, but the environment is a bit chaotic as of late 2019/early 2020. It is absolutely crucial to have certainty about boat condition and crew.
The selection of sailing catamarans is quite decent, crewed power catamarans are non-existent. The crews are usually Thai with 1-2 international members. Depending on your preferences, the crews can be invisible/very active in entertainment. The Thai crews tend to be much better at being invisible (they have a 6th sense to when you need something), while the international staff is usually the more active and talkative.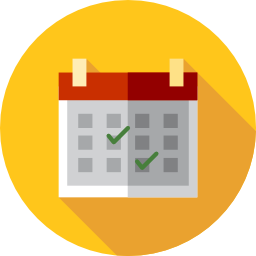 35%
reserved
Yachts in Thailand for upcoming season are 35% reserved. If you are considering a charter in this time period, inquire now!
DOUCE FRANCE
From $96,000/week
6 cabins
138 ft
ALU MARINE
12 guests
Refit: 2009 & 2
60 Litres/Hr
LEVANTE
From $59,000/week
4 cabins
78 ft
Sunreef Yachts
8 guests
Refit: 2020
40 Litres/Hr
LONESTAR
From $46,000/week
6 cabins
85 ft
Van Peteghem-Lauriot Prevost
12 guests
Refit: 2020
45 Litres/Hr
Reve2Mer
From $30,000/week
4 cabins
59 ft
Van Peteghem-Lauriot Prevost
8 guests
Refit: interior 20
40 Litres/Hr
GB Odyssey
From $28,000/week
4 cabins
62 ft
Lagoon
8 guests
Built: 2013
DREAM 82′
From $26,292/week
10+ cabins
82 ft
.
20 guests
Refit: Yes
DREAM LAGOON 620
From $25,746/week
6 cabins
62 ft
Lagoon
12 guests
Built: 0000
JYOHANA
From $25,000/week
4 cabins
62 ft
Lagoon
8 guests
Built: 2011
MATA FENUA
From $18,564/week
4 cabins
60 ft
Fontaine Pajot
8 guests
Refit: Yes
Blue Moon
From $10,999/week
5 cabins
52 ft
Lagoon
10 guests
Built: 2018
Eclipse
From $9,999/week
4 cabins
52 ft
Lagoon
8 guests
Refit: 2022
"If you think adventure is dangerous, try routine; it is lethal." ― Paulo Coelho